You are cordially invited to submit your research papers (English only and in PDF files) for presentation consideration at the 7th Paris Financial Management Conference (PFMC-2019) that will take place on 16-18 December 2019 at the breathtaking and enchanting "Saint-Germain-des-Prés" district of Paris.
This two and a half day conference, hosted by the IPAG Business School (France), aims to bring together academics, practitioners and policymakers sharing interests in financial management, financial markets, corporate governance, etc. It also provides a forum for presenting new research results as well as discussing current and challenging issues in financial management and related topics.
Keynote Speakers
Prof. Renée B Adams, Professor of Finance, Saïd Business School, University of Oxford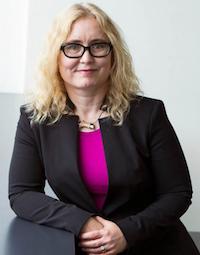 Renée Adams is Professor of Finance at the Saïd Business School of the University of Oxford, UK. She held positions at the Federal Reserve Bank of New York, the Stockholm School of Economics, the University of Queensland and the University of New South Wales and visiting positions in Germany, Italy, Japan, Norway, Sweden and the US. She is a Fellow of the European Corporate Governance Institute and a Senior Fellow of the Asian Bureau of Finance and Economic Research. She currently sits on the Council of the Society for Financial Studies (SFS) and serves as a Finance Department Editor at Management Science. She co-founded AFFECT, the American Finance Association's 'Academic Female Finance Committee', in 2015, and currently chairs it. Her global experience is reflected in the interdisciplinary nature of her research, which has been published in top accounting, economics, finance and management journals.
Renée's work on gender diversity in particular has received global media coverage. Her work has been featured in news outlets such as the Financial Times, the Economist, the Daily Telegraph, Boston Globe, Australian Associated Press, The Australian, Irish Herald, Scotland on Sunday, Board IQ, Press Trust of India, The New Zealand Herald, Berlingske Nyhedsmagasin, NK (Norway), Politiken (Denmark), DN (Norway) among others.
Prof. Gustavo Manso, Haas School of Business, University of California at Berkeley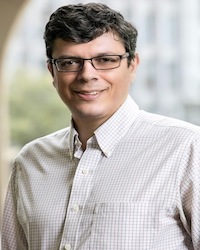 Gustavo Manso is the William A. and Betty H. Hasler Chair in New Enterprise Development at the Haas School of Business, University of California at Berkeley. He received his Ph.D. in Finance from Stanford Graduate School of Business. His research in the areas of corporate finance, entrepreneurship, and organizations has been published extensively in leading academic journals including the American Economic Review, Econometrica, Journal of Finance, Journal of Financial Economics, Review of Financial Studies, and Management Science, and has received numerous awards including the INFORMS TIMES Best Paper Award in 2018, the Swiss Finance Institute's Outstanding Paper Award in 2010, the Review of Financial Studies Young Researcher Award in 2009, and the Lehman Brothers Fellowship for Research Excellence in Finance in 2006. Manso has been serving as Department Editor of Management Science since 2013.
At Berkeley-Haas, Manso teaches "Corporate Finance" an MBA elective. In 2012, he was awarded the Earl F. Cheit Award for Excelence in Teaching in the full-time MBA program. Pior to joining Berkeley-Haas, Manso taught at MIT Sloan School of Management for five years. In 2016, Manso was selected one of the world's best 40 business school professors under the age of 40 by Poets & Quants.
Manso is a co-founder of the Finance Theory Group (FTG), whose goal is to foster theoretical research in the areas of corporate finance, financial institutions, and financial markets.
Associated Journals
In consultation with the Editors-in-Chief of Emerging Markets Review, International Review of Financial Analysis, and Journal of International Financial Markets, Institutions and Money, authors of selected papers will be invited to submit their papers to a regular issue of these journals.